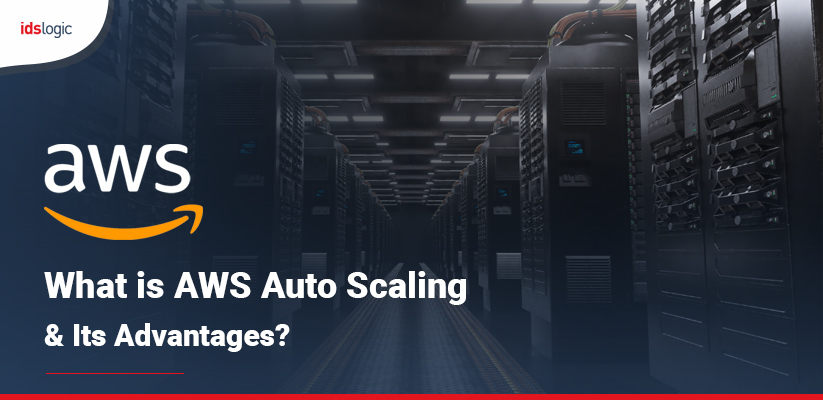 What is AWS Auto Scaling & Its Advantages?
When your business infrastructure expands faster, it is imperative to scale down to match up with rising demands. In this case, AWS auto scaling will be of great use that will fulfill your objective in the best possible way.
In the IT landscape, there is a limited availability of the servers to bear the app load. When there is a high request, the server load automatically gets increased that gets translated into latency and failures. To overcome this issue, auto scaling using AWS is an ideal option to go with.
What is Auto Scaling?
Auto scaling is an automated process that helps in optimizing your apps and the cloud costing. It helps in maintaining the smooth and steady performance in a cost-effective way. Choosing for this type of scaling offers a set of benefits that have been discussed below.
Advantages of AWS Auto Scaling
Cost Control
Scaling is performed automatically. It becomes convenient to scale up or down as the unique business requirements. You can easily control the overall cost of scaling.
Better Fault Tolerance
With the help of AWS auto scaling, you can keep a close check on your apps. This will leverage you to eliminate corrupted instances and launch the new ones automatically.
Also Read: Important Tips for Choosing the Right AWS Managed Service Provider
Improved Reliability
Since all the scaling process will be automated, it increases the reliability to a great extent. When scaling is about to begin, you will receive a notification on your mobile devices or on your email.
Therefore, AWS auto scaling us an effective method that helps in performance optimization of your apps while reducing the infrastructure cost to a great extent. Overall, it makes the scaling experience simpler for the businesses.
Hire Trusted AWS Managed Service Expert
If you're searching for the AWS Managed hosting service provider, then you should choose a reliable name that has proven expertise in this domain. You should perform enormous research online to get the desirable outcomes faster.
Also Read: 5 Benefits of AWS Managed Services for Your Business