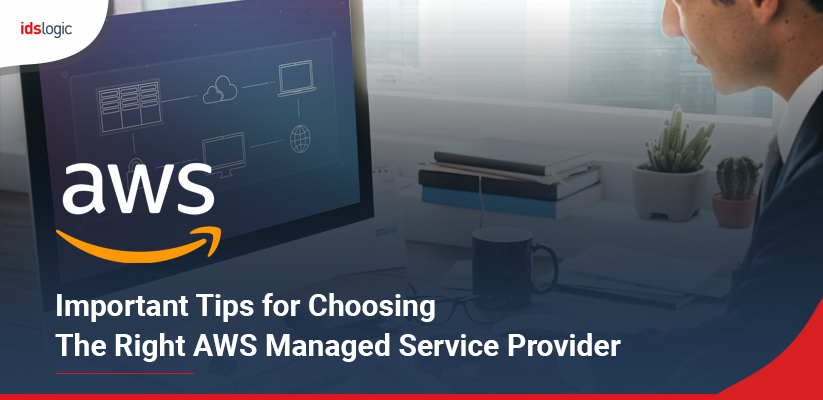 Important Tips for Choosing the Right AWS Managed Service Provider
If you are moving to the cloud infrastructure, you are making the right decision. It will not only change the business infrastructure, but it also the way you operate your business. The entire migration process is fast and smooth if done in the right way. There are various cloud platforms that are offered by Microsoft, Amazon, Google, Azure just to name a few.
Amazon Web Service is an effective cloud platform which is easy to use that you can choose for your purpose. If you are looking for the Managed AWS hosting provider, then there are lots of things that you need to consider. Within this post, we've discussed about them in a detailed manner, so just give it a read to understand more.
Factors to Consider While Selecting AWS Managed Service Provider
Check for the Certification
Experience actually counts! Having an AWS certification makes a big difference. When you will hire the certified professionals, you will get access to the high-grade service as they will have the knowledge of the latest technologies and provide a comprehensive AWS solution to the clients.
Also Read: 5 Benefits of AWS Managed Services for Your Business
Check for their Market Reputation
Before you choose any AWS service, you need to check its market reputation. This will help you to understand about their standard of service quality. You can even go through their reviews and ratings to get a gist of the experience of their previous clients. This way you will be able to make the right decision.
Cost of AWS Service Package
When it comes to the AWS service package, there are numerous options to choose from that makes the decision quite difficult. You need to assess your business requirements thoroughly, and then only you should make any choice that suits well with your needs. Through this, you will save a lot of money for your business to a great extent.
With the help of managed AWS service provider, businesses will be able to generate higher revenue as they can give more time to their core competency. So, it is extremely important to make the decision after considering the factors that have been highlighted here.
In short, you need to check for the level of expertise, market reputation, service packages, and a lot more things while choosing the service from the managed AWS experts. This will help you in making the right choice in the long run.