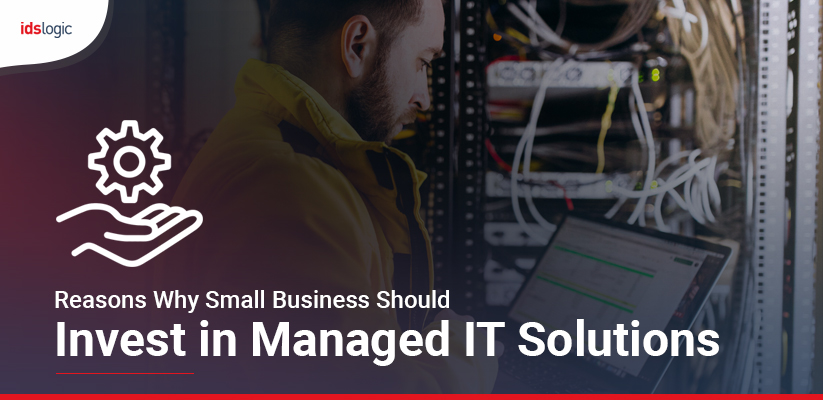 Reasons Why Small Business Should Invest in Managed IT Solutions
There is a misconception that hiring professional IT support services can be expensive. This is why a lot of businesses are reluctant of seeking assistance from them. The reality is that the overall service cost depends on the location and the business requirements. You will have to pay for the services that you are actually using with no hidden cost.
Around 30% of the businesses have choose to work with Managed IT service provider. This has greatly reduced their stress and workload. Owing to this fact, the small businesses are not far behind in opting for such services. If you too have a small scale business, then you should definitely get the most out of this service.
In this post, we've cited the reasons why small business should consider Managed IT solutions. Let's check them out in detail:
Smooth IT Operations
If the problem of network connectivity is more prevalent in your small business, then it is a cause of serious concern. But, when you choose IT support service, all your IT operations will be managed efficiently by the experts, so you can focus on core operations that requires more attention.
Excellent Customer Support
To stay competitive in the market, it is important for the small business to deliver a stellar customer support. Your website will never suffer downtime when you hire professionals to look after it. It will be available all the time for the customers, and helps them in resolving their queries faster.
Manages Time
While running a small business, you have to handle multiple responsibilities that is exhausting. But, with an IT support service provider by your side, you don't have to face any difficulty as they will take care of the data maintenance, IT infrastructure, and network. This will help in the time management.
Improved Security
Data is crucial for every business be it small or big. Investing in managed IT support is a wise decision. The team will provide robust network and business security that will facilitate secure transactions for the customers. All your files will be backed up properly and can be recovered in case of the power outage.
Promotes Growth & Development
The success of any business depends upon the decision that you take. With quality customer support and robust security in place, you will achieve a higher satisfaction rate. This is required for boosting the growth and development of the business.