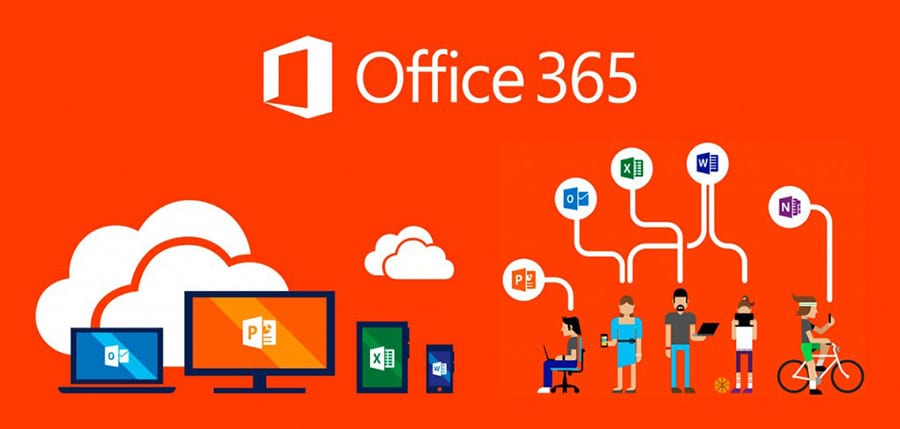 5 Best Features of Microsoft Office 365 for Small Business
Microsoft Office 365 is a popular cloud-based collaboration app used by organizations of varied scale and nature. It allows seamless integration with other online apps such as Word, Excel, PowerPoint, Outlook, OneDrive to name a few.
If you are looking for the perfect cloud email solution for your small business, then you should definitely consider Office 365. It is equipped with robust features that increases productivity and ROI. This in turn provides enormous market success.
Excellent Features of Microsoft Office 365 for Small Business
Here, in this blog, we've shared some of the top features of Office 365 for small business. Let's read on to explore more:
Powerful Data Storage
With Microsoft 365, you will get OneDrive that provides storage space of up to 1 TB of data. One thing is assured that all your files and documents will be saved securely. No one will be able to access them unless they've given an access to do so.
Accessibility on the Mobile & Web
This is one of the most standout features of Microsoft 365. All the core apps provided by it can be accessed using mobile and web versions. This clearly states that the employees can continue their work remotely without any interruption using office 365 solution.
Also Read: 5 Important Benefits of Office 365 for Organization
Hassle-Free Software Licensing
Getting license is quite troublesome for the small business. Buying multiple software licenses can be a costly affair, which will not be a feasible option in the long run. Microsoft Office 365 comes with a single license fee for all the software solutions that is more affordable.
Microsoft Office Planner
With the help of Microsoft Planner, you can easily plan workflows for your team, assign tasks, share files, set deadlines, etc. Overall, this management tool will help in managing the business operations that will lead to effective collaboration within the workspace.
Create Intranet Sites
Microsoft Office 365 takes the collaboration to the next level with SharePoint. With its help, the users can build intranet sites for sharing and showcasing work within the team. It also leverages the users to connect with the team outside and inside the office space.
Choosing the right Office 365 service provider is critical for the business. Do a proper research online about the leading providers such as ratings/reviews, pricing, etc. This will help you in picking the most suitable option for your small business.