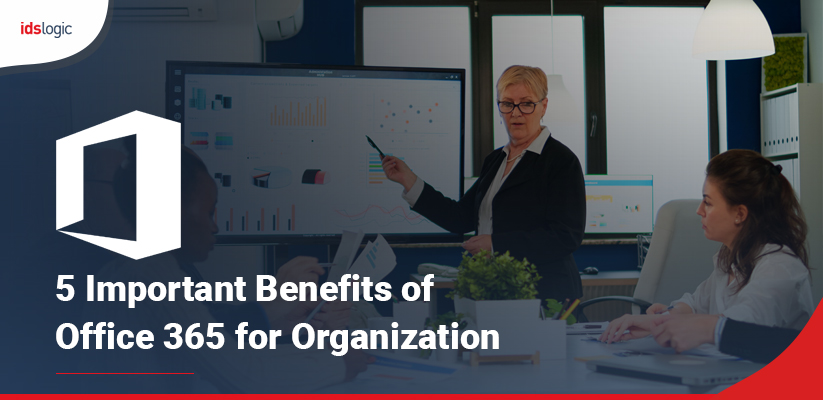 5 Important Benefits of Office 365 for Organization
Organizations look for a solution these days that improve operational efficiency. With improved communication and collaboration, the employees are able to work in a better way. This will prove valuable for the success of any project.
Office 365 is a productivity suite of the Microsoft that comes with tools such as Word, Excel, Teams, SharePoint to name a few. It is a cloud-based solution that offers ease of accessibility to the users. This is the reason for its higher adoption in the organizations.
Implementing Office 365 can provide a host of benefits to the organization that are discussed below:
Ability to Access Files from Anywhere
With Office 365, the organizations can store all the files within the cloud. This implies that they can be accessed easily from any location and device.  All you need is a good internet connection. This thing will prove valuable for the employees who have to travel frequently for business meetings as they can access the files from their mobile devices.
Smooth Communication
Thanks to Office 365, the employees don't have to face difficulty while communicating with different teams using Skype and Outlook. They can even communicate with the external agencies no matter what the distance and time difference with an ease. This leads to improved collaboration and communication in the organization.
Continued Operations
All the files will be stored in the cloud and backed up on a regular basis at the same time. This allows your organization to continue operations without any interruption even in the case of disaster. If anything bad happens to the physical device, you don't have to worry a bit as your files and documents are present on the cloud.
Higher Security
Office 365 is highly secure for use and has the proper security measures such as two-factor authentication. This completely prohibits unauthorized access to the files. It even detects the security threats like malware and cyber-attacks and stopped them beforehand, which is necessary organizations as they have to deal with confidential data.
Good Technical Support
With Office 365, you can expect a higher level of technical support. You will get a 99.99% uptime guarantee, disaster recovery, privacy controls, and standards for your organization.
In short, office 365 integration within the organization is a smart decision that you should definitely invest in. From robust security to improved business continuity, its role is remarkable.
For the successful integration of Office 365 in your organization, you are advised to find the Office 365 solution provider online. You should perform a detailed research by checking the reviews and ratings about the service providers to help you decide faster.