Managed
IT

Service
Drive innovation, productivity, and team efficiency through our Managed IT Service that focuses on handling your applications and cloud infrastructure.
Availability of remote support from anywhere and anytime
Response Time in 30 minute
Dedicated IT Engineer
100% satisfaction guaranteed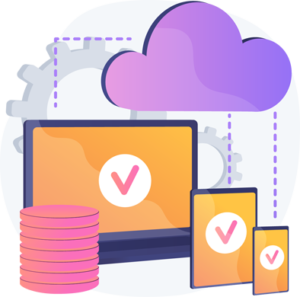 Explore Our Wide Range of
Managed IT Service

Plans
Benefits of IDS Logic IT Service
Reduce Labor Costs
Employing IDS Logic as your IT support service provider can help to bring talented workforce at a fraction of the cost of the labors.
Highly Qualified Support Staff
The IT team at IDS Logic is skilled and experienced in handling day-to-day IT related problems faster.
Remote Support
Ensure quick response time, round the clock support, and enhanced productivity by choosing our IT Managed Services.
Why IDS Logic is a Reliable Partner for IT Managed Service?
24/7 Expert Support
Our IT Managed Service is available all the time to help in resolving IT-related issues of your business.
Cutting-edge Technology
With an access to cutting-edge technology, our team provides unbeatable IT support service at an affordable price.
Focus on Core Competency
Due to our IT Managed service, the businesses can leave the entire headache of IT related issues with us while focusing on their core operations.
60 Day Money Return Guarantee
Not happy with our Managed IT service? We provide a complete refund to the customers within 60 days.
Quick Response Time
To keep your system up and running all the time, our team provides quick support to ensure emergencies are handled in an efficient way.
Remote Support Capability
With our remote support service, handling minor issues without visiting your business becomes possible.
Better IT Performance
Experience an enhanced IT performance with zero risk of failures by choosing our Managed IT service.
Best Hosting Solutions
By carefully understanding the company's technology and objectives, we provide suitable IT solutions that aligns with their interests.
Get a complete range of IT services
as per your business requirement!