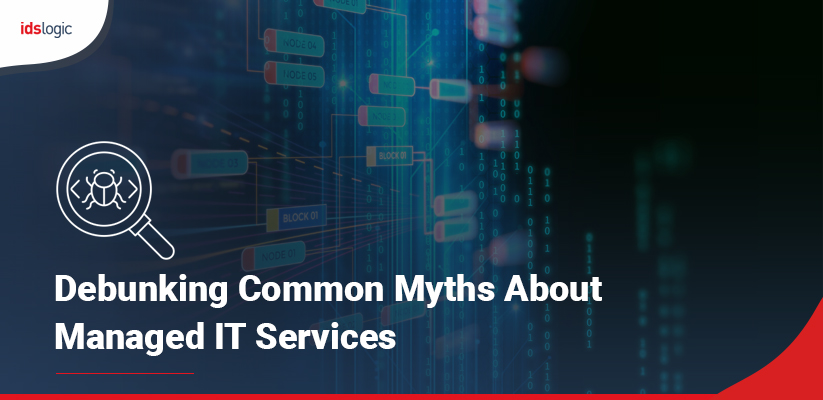 Debunking Common Myths About Managed IT Services
There is no secret that Managed IT services play a key role in the smooth business operations. It avoids security breaches and lets you focus on the core business activities to stay competitive in the market.
Unfortunately, there are certain preconceived notions about this service, which can discourage the businesses in opting it. So, it is necessary to debunk them to clear all the confusion once and for all.
Common Misbeliefs About Managed IT Services
Here, in this post, we have discussed the top myths that are prevalent to the Managed IT services. Let's take a quick look at them to learn more:
Managed IT Services Are Costly
One of the most common misconceptions about managed IT services is that they charge too much. But, this is completely wrong. They offer different pricing options to suit diverse business requirements. All you should do is to select the plan that comes under the size of your budget.
Managed IT Services Replace In-house IT Team
Another misconception about managed IT services is that it eliminates the need of the in-house team. While your internal team is an important part of your organization, but you can outsource certain IT operations to reduce the workload. So, there is no point of replacing your IT team.
Managed IT Services Are Best for Big Organizations
Again a wrong statement! Small and medium scale organizations too need managed services as they don't have the huge internal IT team like big organizations. So, they equally want such type of services for the uninterrupted IT operations. This will save their time, efforts, and money to a great extent.
Managed IT Services Solve Your Problems Late
The main purpose of hiring the managed services is that they quickly resolve all the technical issues faster. They are available all the time to help you in fixing the issues that are hampering your business operations. So, this statement is also wrong as you can expect the speedy solution for your problem from their end.
In short, hiring the Managed IT service provider for your business is a smart decision. All the rumors that you have heard about it are bogus. You should not take them seriously at all. Just conduct a proper research on the web to find the trusted service in this domain, and reduce the stress of managing your IT operations.