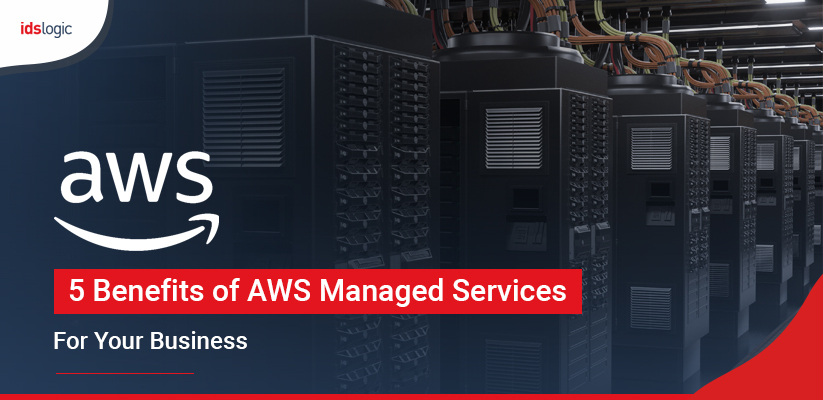 5 Benefits of AWS Managed Services for Your Business
Nowadays, businesses are constantly looking for the technologies that can boost up their operational excellence. The cloud hosting is one such technology that can ensure this thing very well.
Many businesses are moving to the clouds as it provides superior level of security and scalability as well. AWS is offering managed cloud services to varied business sizes at a price to suit their budget.
As per the research, it has been revealed that the market of cloud managed services will witness a tremendous growth in the coming years.
There are lots of benefits of choosing AWS Managed Services for your business. Few of them are discussed below:
Saves Ample Cost
By opting for the cloud services from an AWS service provider, you can cut down the operational cost to a great extent. You don't have to hire the additional IT staff as you have hand over the responsibility of checking your non-core functions to the service providers.
Better Scalability
With the business expansion, it becomes important to match with the current market demands with an efficacy. Business owners need to scale up their infrastructure for the growth and development. A managed AWS service expert will carefully analyze your technical issues and provide solutions to help in increasing the productivity.
Improved Security
Malware attacks are serious threats to the businesses all across the world. It poses a serious risk to the confidential business information. Choosing a managed AWS hosting will help you in providing powerful security solutions to safeguard your network against cyberattacks.
Upgrade Automation
The best part about delegating your non-core functions to AWS service providers is that your server upgrade and maintenance becomes automatic. This will save your significant amount of money and time, and ensure the smooth business operations throughout.
Faster Response Time
While choosing a professional managed service, you will always get a faster response time. If there will be any network issue, you can immediately contact them and resolve the issue at the earliest. This is the topmost advantage of working with the experienced AWS service providers.
If you are looking for the AWS managed service, then you can have a look online to get the effective search results quickly. Do your research from your end by checking all the reviews and ratings of the service that you are considering. This will help you in making a better decision.