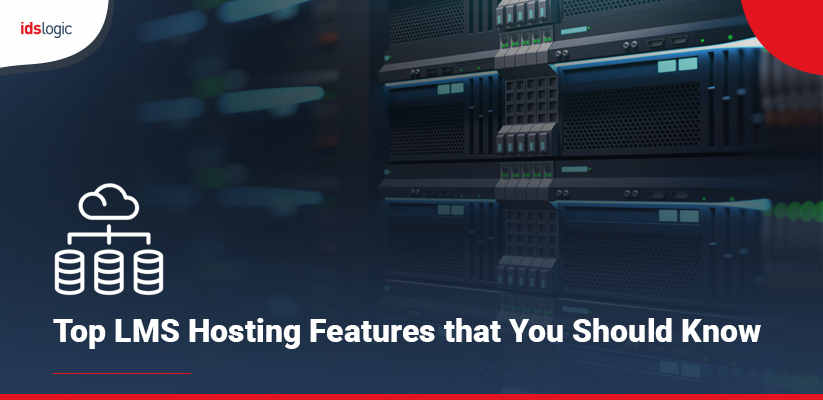 Top LMS Hosting Features that You Should Know
At present, there are numerous LMS available online. This makes it challenging for the startups to make their mark in learning industry. There is one way by which you can get more and more users for your LMS, and it is none other than by offering unmatched performance of your LMS.
With Managed LMS hosting, you can achieve your set goals and objectives for your business quickly. It provides a lot of features that can boost up the performance of your learning management system, and provide you a competitive edge in the market.
Essential Features of LMS Hosting
In this post, we have listed down the best LMS hosting features that can enhance the performance of your LMS. Let's have a look at them to know more:
Better SSD Storage
Faster page load time is a vital factor for the success of any LMS. When you choose LMS hosting, you will get 100% SSD disks because all your data will be hosted on SSD drive. This will speed up the performance of your LMS course, and make your users to stick with your course.
Free SSL Certificate
Security is the top concern of every LMS course owners. With LMS hosting, you can show your users that you are a trusted name in the eLearning industry. All your confidential information and data of your LMS course will remain protected with SSL certification. In turn, your website ranking will get significantly improved because of this certificate.
Also Read: What are the Benefits of Cloud-Based LMS?
Cloud Backup
When all your learning material of the LMS will be stored in cloud, you will never suffer in case of any calamity. With LMS hosting, you will get the complete backup solution which will keep all the database and email backup. In this way, your business operations will run smoothly.
24/7 Technical Support
With LMS hosting, you will get technical assistance from the LMS hosting experts round the clock. They will quickly resolve all your LMS related queries, and provide an apt solution to combat them effectively. Just get in touch with them, and they will always be available at your service.
Hire Trusted Managed LMS Hosting Service Provider
If you are looking for the best Managed LMS hosting service provider, then it is recommended to perform an extensive research online. There are several good names that you can fulfill your hosting requirements with an efficacy.
Also Read: Important Criteria While Choosing the Right Managed LMS Hosting Service