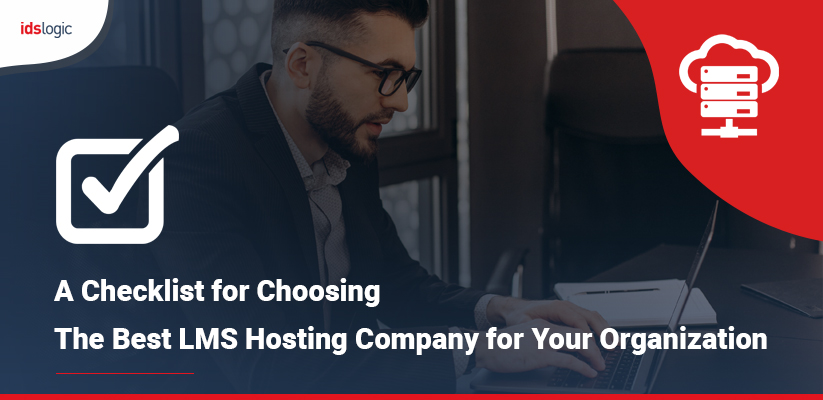 A Checklist for Choosing the Best LMS Hosting Company for Your Organization
Running a successful LMS course is not that simple. The competition is already fierce in the market. If your LMS website lacks in performance, it can make you lose your valuable users in no time. A proper hosting is requisite to ensure its smooth functionality, and retain your existing user base.
Managed LMS hosting is a reliable option to manage your courses and learning material in an efficient manner. More and more educational institutes and corporate offices are opting for this type of hosting for this purpose only.
How to Choose the Suitable LMS Hosting Company?
When it comes to choosing the hosting company for your LMS, there are lots of options online that makes the decision difficult. There are certain things that you need to keep in mind to make the meaningful decision. Let's take a look at them:
Market Reputation
The first and the foremost thing that you should check is the reputation of the hosting company. Make sure that you opt for the one that has a proven track record of delivering unwavering service quality. This will make your LMS website deliver the best performance to the users.
Hosting Plans
Every organization has distinct hosting needs. Choose a company that offers vast hosting plan options. You need to assess your requirements carefully, and then decide anything. We recommend you to choose the plan that offers maximum services at a cost-effective price.
Client Reviews
Reading client reviews is the ideal way to judge the competency of the company. They have shared their past working experience with the company that you should know about. If you see the maximum number of positive reviews online, you can definitely choose that name for your hosting.
In short, hire an LMS hosting company that has a good market reputation and renders excellent service at a cost-effective price. So, you should choose any option after a thorough research online.
Also Read: What are the Benefits of Cloud-Based LMS?