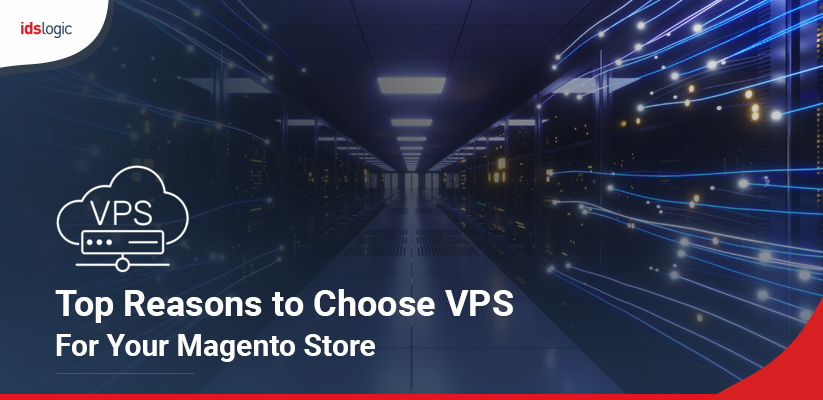 Top Reasons to Choose VPS for Your Magento Store
At present, Magento is considered as the top eCommerce platform all across the world. It is bestowed with vast range of features and functionality that are vital for the setup of an effective online store. However, its superior performance will depend upon the choice of your Managed Magento hosting.
Choosing a shared hosting server will not be a good decision in the long run. It negatively impacts the performance and security of your Magento store. Virtual Private Server is a far better option than the shared one as it ensures scalability and high-grade performance. No matter what's the size of your business, VPS will provide long-term benefits.
Here are the top benefits of VPS for your Magento store:
Excellent Performance
A VPS provides an independent hosting to the businesses. This server will be dedicatedly entire to you, and no one will be allowed to use it except you, which helps in improving the performance of your Magento store. It also provides individual CPU, bandwidth, and RAM that is beneficial for the websites of all sizes.
Robust Security
Security is of utmost important these days owing to the large number of cyber-attack cases. When you choose for a Magento VPS, you will get a lot of security measures. You can easily control the firewalls and include fire security tools for the better protection of your Magento store.
Also Read: Reasons Why You Should Invest in Managed Magento Hosting
Technical Assistance
There are chances when you will face technical issues. In that scenario, you need a service provider with a VPS that offers round the clock technical assistance. With the help of this, it becomes easy to resolve all your technical hurdles in one go, and contribute towards uninterrupted business operations.
Regulatory Compliance
To accept payments, it is necessary to have compatibility with PCI DSS. With Magento VPS hosting, you will get compliance with PCI standards. You need to ensure that the hosting package stores the data with end-to-end encryption.
In short, Magento VPS server offers best performance and ultimate level of security to your online store that one would require for smooth functioning of your business.
If you want to select the best Managed Magento hosting service, then it is recommended to research well online about the same. You will get enough options that will suit your hosting needs for your Magento store. But, you need to consider the reputation of the service first before you make any decision.