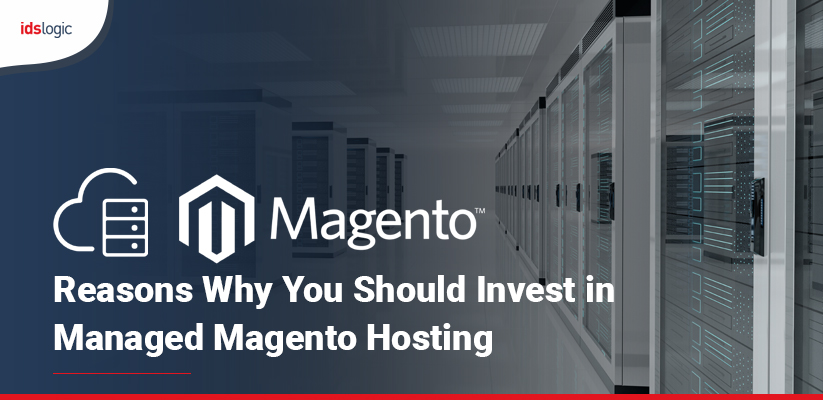 Reasons Why You Should Invest in Managed Magento Hosting
Running a successful Magento store is a challenging task. There are lots of things that ensures the best performance of your store that includes speed, security, and ability to handle heavy traffic.
With Magento web hosting, you can achieve this thing properly. An expert will take a good care of all the servers and tasks that are vital for ensuring the smooth performance of your Magento store. This can help you in winning a competitive edge in the market as your store will become fast and secure.
Here are the main benefits of Managed Magento hosting:
Regular Monitoring
When your servers are continuously monitored, they will deliver the best performance throughout. It will detect the troubleshooting issues beforehand to resolve them faster. You will get a powerful panel from where you can monitor use of CPU, memory, bandwidth, and disk space.
Enhanced Security
Magento stores are prone to cyber-attacks that can cause heavy financial loss and other security breaches such as phishing, ransomware, SQL injection just to name a few. Managed hosting keeps the security at top, and increases security with constant updates, vulnerability scans, etc.
Optimization & Performance
Page load time is critical for the success of the Magento store. But, with the addition of unnecessary plugins with bad cache management can negatively impact the conversion rate. When you appoint managed service providers, they will check the optimization workload for server and software to achieve blazing fast performance.
Higher Scalability
Scalability is important to adjust with the growing needs of the Magento store. During the hike in traffic, your store should be available with high-grade performance. Thanks to Managed hosting solutions, you can extend the scalability with 99.99% uptime. Auto scaling prepares your store for the traffic surge, and boost the business growth.
Saves Ample Cost
Handling the Magento website hosting on your own will not be an affordable option. You need to hire a full-fledged technical support team for your store. It would be best to outsource this task and look for the leading service providers in this domain. This will be cost-efficient and you will get timely assistance for all your queries from the experts.
When it comes to the best Managed Magento hosting service providers, you will find many options online. You need to assess your business requirement first, and choose a service that fits well with your goals. It is recommended to perform as much research as you can, so you can select ultimately the right service.