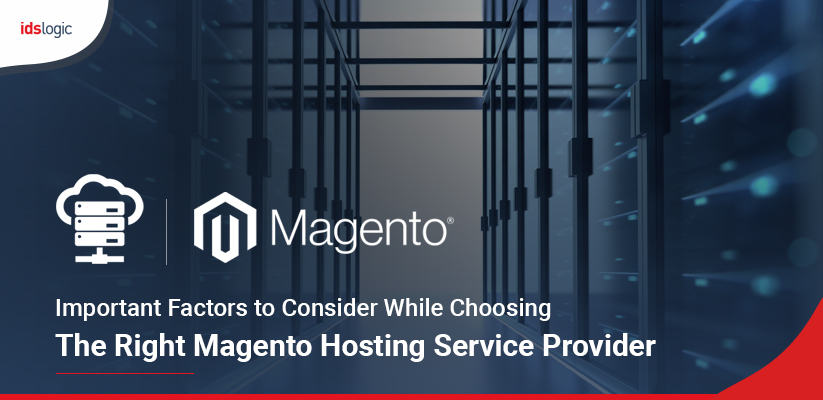 Important Factors to Consider While Choosing Magento Hosting Service Provider
There are millions of websites that are running on the Magento platform. To establish your strong presence online, you have to put in a lot if efforts. One of your topmost priority should be ensuring the high-grade performance of your website, so visitors keep coming back to you to shop more.
Keeping up the performance of your Magento website can be achieved when you opt for the right Magento hosting service provider. Choosing the suitable one will be difficult if you don't have knowledge what to look for.
Note it that a right Magento hosting will ensure that your website will perform smoothly even at the spike in traffic. So, you need to make any decision after a thorough analysis online.
What You Should Look for in a Magento Hosting Service Provider?
Here are the factors to keep in mind while choosing the best service provider for your Magento website:
Market Reputation
The first and the foremost thing that you need to check is the reputation of the hosting provider. It can make a huge difference to your Magento website when you choose the right service. Al ways choose the one that has a proven track record in this niche. You can perform extensive research online to get your hands on the list of the trusted names.
Speed
Well, it would not be possible to measure the performance of a host before using the service. But, there is one thing that you can do to check their competency. You can search for the website on their servers and conduct a speed test. This will provide you a gist of the speed that you can get for your Magento website.
Also Read: Reasons Why You Should Invest in Managed Magento Hosting
Cost
While choosing any hosting provider, you need to consider the cost as well. They offer various hosting plans for different business sizes. You need to assess your hosting requirements, and then choose the one that aligns well with it.
Technical Support
Get in touch with the hosting service with your technical queries, and see how fast they respond. If they reply in seconds, then you can trust them for your hosting requirements. Also, check whether they provide support through various modes like email, chat, call, etc., so you can connect with them as per your preferred mode.
When it comes to the Magento hosting, you will get two options namely Managed Magento hosting and Unmanaged Magento hosting. Out of them, managed one will be the right option as it will take care of the technical maintenance, and provide you ample time to focus on the core business operations.