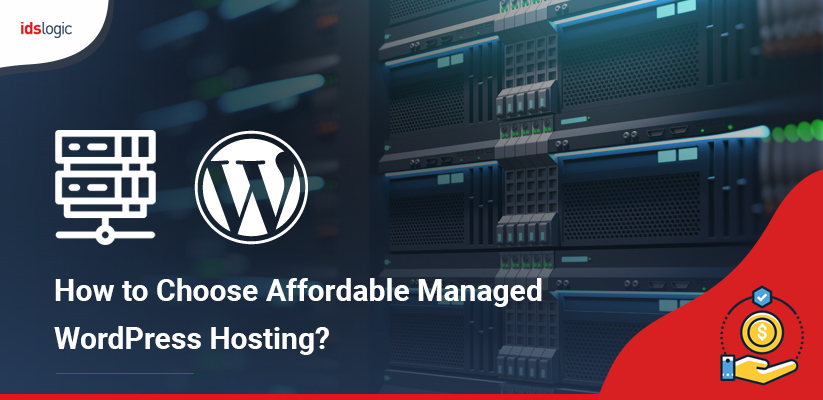 How to Choose Affordable Managed WordPress Hosting?
Keeping up the performance of a WordPress website can be achieved by opting for the suitable Managed WordPress hosting service. With so many options online, it becomes quite intimidating to choose any one that comes under the size of your budget. Any decision has to be taken carefully as it will impact the success of any business.
What is Managed WordPress Hosting?
A Managed WordPress Hosting is a hosting solution that can be customized and optimized easily to support WordPress websites. It covers security updates, automatic updating of themes and plugins, managed server resources, etc.
To make your decision easier, we've discussed a few things that can facilitate in choosing the best option. Let's take a look at them in detail:
Analyze Your Hosting Needs
While choosing the WordPress hosting at budget, you need to understand your hosting needs first. For this, you have to consider the type of website you're creating, the number of traffic that will come to your website, and lots more. This will aid you in choosing the service provider that fits well for your budget criterion.
Server Reliability
Although you have a budget constraint, but that does not mean you compromise on the service quality. A website that loads quickly gets top position on the SERPs. For this, you need to look for the WordPress hosting provider that offers fast and stable server speed to ensure high performance of the website.
Also Read: Top Advantages of Enterprise WordPress Hosting Plan
Integrated Features
Before finalizing any hosting provider for your WordPress website, you have to figure out the features that you specifically wanted such as regular data backups, free domain privacy, access to a single server to name a few. To get the best value for your investment, you should definitely look for these features in web hosting,
If you are on the lookout for the trusted Managed WordPress hosting service provider, it is recommended to research properly on the web to get the effective outcomes. This is because they will take care of the technical aspects of hosting that includes security and performance.
Also Read: Reasons to choose Managed WordPress hosting for Your Website