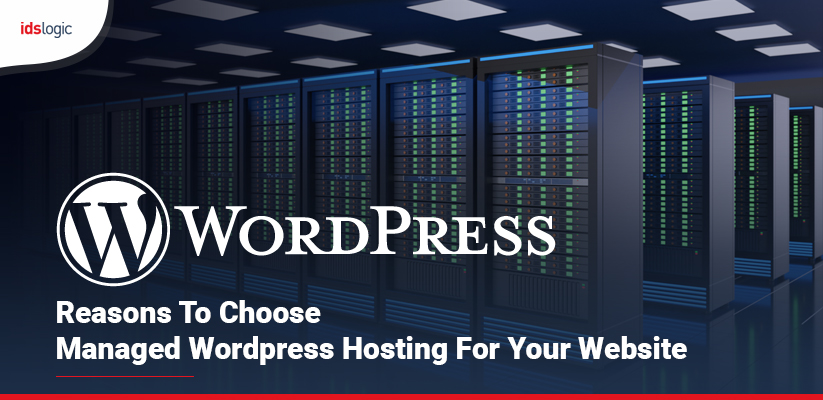 Reasons to choose Managed WordPress hosting for Your Website
Ensuring the success of WordPress website can be achieved with the help of best hosting plan. When it comes to the hosting choices, there are various options to choose from such as shared, dedicated, managed just to name a few. You need to choose any one by assessing your business needs.
Choosing the right hosting for your WordPress website will prove beneficial for the site owners, especially for those who are not proficient to handle the technological aspects on their own. This will save both their time and efforts, so they can focus on their core business operations.
In this post, we've outlined the importance of Managed WordPress hosting. Let's take a closer look at them:
Boost up the speed
Speed is an important ranking factor on the search engines. With a fast loading website, traffic increases that multiplies the revenue. Your WordPress website gets slow down due to multiple technical faults, which takes a toll on the business reputation. Therefore, managed WordPress hosting is important as it closely monitors all those issues, and optimize them timely for a better user experience.
Enhances the Security
A WordPress website holds a significant amount of data that is highly confidential. If it gets misplaced, then it can cost your business badly. There are lots of hackers online who are always looking for the opportunity to steal your business information and data. So, you need a hosting service that will implement proper security measures to your WordPress site.
Higher Scalability
When your WordPress site achieves better search engine rankings, the traffic gets increased. This can affect your server in a negative way. To prepare your website for the traffic surge, you need a robust hosting solution that will help in balancing the traffic with an efficacy.
Timely Technical Support
The best part about hiring a Managed WordPress hosting service provider is that you will get quick technical assistance. There are chances that your server gets down and display error messages. In that case, you need a quick support from the expert to resolve the issue at the earliest which you will get only through hosting service.
Always remember that a managed WordPress hosting service will make your website fast and secure. So, you need to invest proper time online while finalizing any service provider as it is about the performance of your WordPress website.