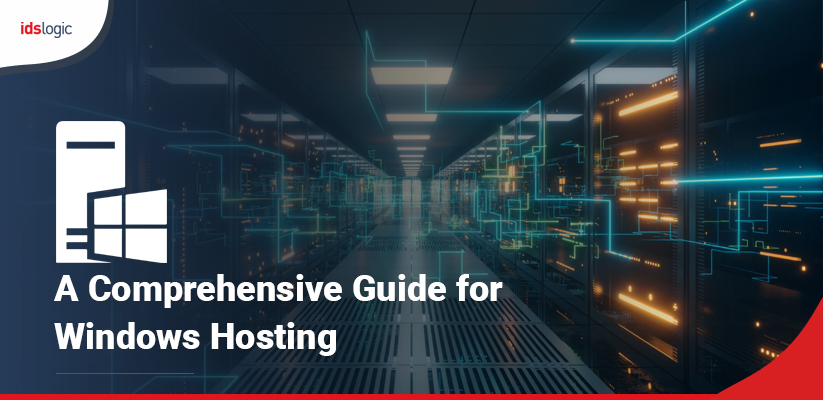 A Comprehensive Guide for Windows Hosting
When finding out the best hosting plan for your business, Windows shared hosting comes first in the mind. It is fast, reliable, and highly secured form of hosting. The best part is that it comes with advanced hosting features that includes SSD storage, 24/7 technical assistance, server monitoring, free migration, Plesk control panel to name a few.
In this post, we've discussed the vital details related to Shared Windows hosting. Let's delve deeper to know more.
What is Windows Hosting?
As the name suggests, the Windows hosting is the one that utilizes a Windows operation system. Over time, it has become the topmost hosting for the business as it offers a lot of advantages in the long run that are discussed below:
Runs on Popular Windows Operating System
Windows need no introduction. It is one of the most used operating system all across the world. People are familiar with this OS, and using it will not be that difficult for them. Apart from that, it provides an interactive user experience as compared to Linux user interface.
Compatible with Other Windows Tools
This is one of the major reasons to opt for Windows hosting. Businesses that uses other Windows tools should greatly benefit from this hosting as it supports other Windows tools. This will make your business operations smoother.
Also Read: Reasons Why You Should Invest in Managed Magento Hosting
Intuitive Plesk Control Panel
Windows hosting comes with a user-friendly Plesk Control Panel that makes it simpler for the businesses to introduce updates and changes to the website. It can be done in a couple of clicks.
Things to Look for in a Shared Windows Hosting Service Provider
While choosing Shared Windows hosting service, there are lots of things that you should keep in mind to make the meaningful decision. Let's take a look at them:
Reputation
Check out the different review websites to learn about the market reputation of the hosting service. This will let you know whether they align with your hosting needs or not. So, you can proceed further.
Security
Security stays top on mind of the website owners. By choosing a trusted Windows hosting service provider, you can avoid the security risks to a great extent. They provide SSL certification in their service offerings to make your website highly secure.
Customer Support
If any technical issue arises, you many need assistance from the web hosting provider. You need to ensure that the service provides round the clock support to resolve your technical issues faster.