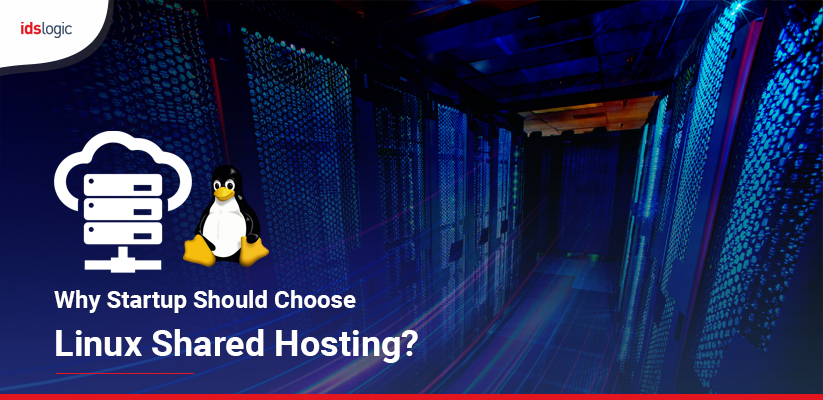 Why Startup Should Choose Linux Shared Hosting?
When you've decided to host your website, you need to make sure of the fact that you opt for the robust and optimized platform that results in the better engagement. So, your website delivers high-grade performance to the users, and drive positive experience throughout.
When it comes to choosing the website hosting, there are plenty of options available online that includes shared, VPS, or dedicated server. While each of them has their set of benefits, but when you have a startup, you need an affordable solution that will not weigh heavily to your pocket size.
Keeping this fact into consideration; it is best to go with Linux Shared Hosting.  This is intuitive and reasonable at the same time that will make it easy to make your website live with less efforts.
Here are the main reasons why startup should opt for the Linux Shared hosting:
Cost-Effective
One of the main reasons for choosing Linux Shared Hosting is that it is affordable. Since it shares resources and hardware equipment amongst the websites, it reduces the server cost. To set up your own infrastructure will be a costly affair for the startups, so it is best to choose this hosting that comes with moderate hosting plans.
Easy to Use
Linux Shared Hosting is open source and can be maintained easily. You can customize your website with the help of tools to suit your purpose. It comes with cPanel that makes it convenient to manage and configure your website within a tap of clicks.
Also Read: Reasons Why Linux Shared Hosting is a Better Option
Simple Maintenance
As it shares the hardware resources with other websites, the maintenance will not be a challenging task. The best thing is that you don't have to be a technical expert for maintain your shared server. So, you don't have to struggle at all while maintaining your website.
No Technical Expertise Required
Even if you are not technically proficient, you can still choose Linux Shared Hosting for your startup. With basic technical knowledge, you can go ahead with this type of hosting. In case, if you require any assistance, you can directly contact the technical experts for the same to get a speedy solution.
If you are finding the suitable Linux Shared Hosting service, then it is suggested to conduct a thorough research on the web to reap better outcomes. You will definitely get the options that will align with your hosting needs.
Also Read: When speed is your prime concern, what is best? VPS, Cloud or Dedicated hosting