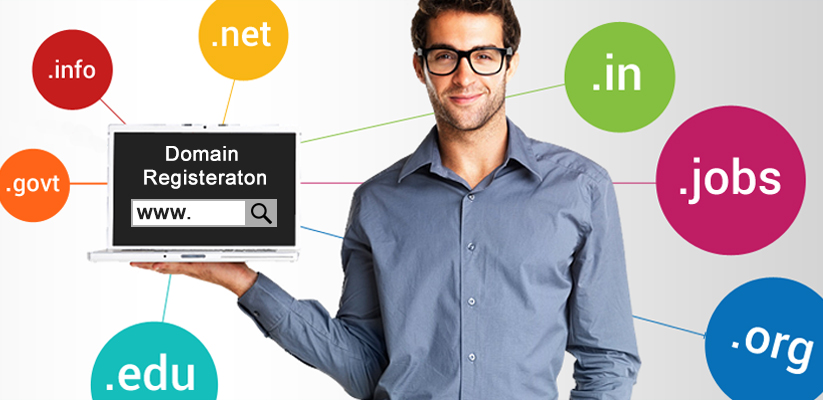 Registering your Domain Name? Important things that you should know
One of the most important power of the internet is that it gives everyone the ability to share their knowledge and information with the rest of the world. Whether you have a blogging site, business or an ecommerce site, every website needs to register a domain name in order to establish the online presence and reach out to the potential visitors. The basic purpose of having a domain name is to allow your website visitors or customers to identify and surf your site on the World Wide Web. For most businesses, identifying the site by using an actual name is always better than using an IP address, which only reflects a series of numbers.
Here in this blog, I will discuss with you how to create and register your domain name. Avoiding some of the pitfalls that can arise and considering some important factors will ensure that your website is found easily by the visitors. While setting up a personal domain name, you will have lots of options and there are also many vendors to choose from. You can simply search around to check what works best for your business:
Steps to register your domain name:
Find a perfect domain name:
You can initially begin to search for a name at the registrar like the GoDaddy, Namecheap, 1&1 Internet and etc. to find whether the name that you are searching are available or not. Remain creative as your domain will be the prime focus of your entire site. You can also use the availability checker where you can simply type in the domain name and it will tell you whether the domain is available or not and also suggest a slightly different name.
Considering the suffix factor: 
The suffix identifies the chosen name as belonging to a top level domain (TLD). There are various TLDs open for general purchase and they include the .com, .edu, .game, .hiphop,.net and .org. The most popular is the .com and it is supposed to refer to commercial sites, but now it includes almost everything. If you are looking for a highly desired domain having a popular suffix, then you might have to spend huge money as chances are very high that someone else might have it registered.
Make the payment: 
Once you have chosen the domain name and its extension, its time to keep your credit card or PayPal account ready for the payment. This is needed by most of the registrars and it permits you to claim and get the domain name soon after the application.
Web host:
In case you have a web host, obtain the names of their primary and secondary nameservers and simply save the information. The information can be easily obtained from their FAQs or any other documents on the site, under the category like domain name or domain name transfer.
If in any case you don't have a web host, you can always allow your registrar to park your domain name by using a temporary website that is specially set for you. This will help you to secure your domain name quickly before someone else takes the chance of booking it. Web hosting service provider, IDS webhosting offer domain name registration services. Many service providers offer free domain names when you sign up for their web hosting package.
The Domain contract:
We all think that a domain name that is bought is ours forever, but this may not be the case in all circumstances. So, do a thorough research on what you are getting before you pay and check the contract that you have signed with the registrar because it can affect you in various ways. There are many registrars who reserve the right to revoke your domain name for certain reasons, especially if it is used for illegal purposes.
Now, that you have a good idea about the domain registration process, you can get started quickly to get your chosen domain name for your website. Once your site is live, you can focus more on other important things like website traffic, conversion rates and etc.