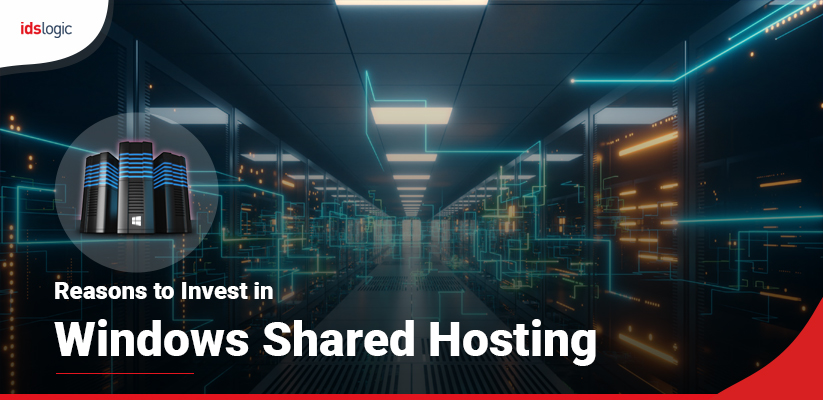 Reasons to Invest in Windows Shared Hosting
When finding out the most suitable web hosting plan for your business, Windows shared hosting is the right option to go with so by far. It is the website hosting that utilizes Windows OS.
Within the hosting arena, its popularity is increasing with every passing year. More and more businesses are opting for this hosting because of its various benefits that it offers in the long run.
Here are the top benefits of choosing Windows Shared Hosting that you should know about:
Functions on Windows
One of the biggest benefits of this form of hosting is that it runs on Windows operating system. We all know that it is the most famous operating system with millions of users all across the globe. With this hosting, you will get the Plesk control panel that is easy to use and provides a rich user experience throughout.
Easy to Use
A lot of people uses Windows operating system, which will prove a plus point for them when they opt for this shared hosting. This is because they will not feel any difficulty while maintaining their websites. Also, they don't have to learn any programming language as well.
Supports Other Windows Tools
This is another reason why businesses opt for Windows hosting. If your business is utilizing other Windows tools, then this hosting will support them all very well. In turn, this will make your job easier.
Maximizes Security
The main concern of every business is security. Choosing a suitable Windows hosting service will help in increasing the security of your website. It will quickly detect all the security vulnerabilities and resolve them at the earliest to ensure uninterrupted performance of your website.
Cost-efficient
If you think that Windows Shared hosting will be expensive, then you're completely wrong. It is a cost-effective option as compared to other hosting solutions. You will easily get a feature-packed hosting plan on Windows that will suit your budget very well.
In short, Windows Shared hosting is the effective choice for the businesses as it contributes towards the smooth web management at an affordable price. You will get all the functionalities of Linux and Unix in this single hosting.
If you are looking for the reputed Windows Shared Hosting service provider, then a little bit of online research will prove beneficial. It will help you in discovering the names that you can consider for your hosting requirements.