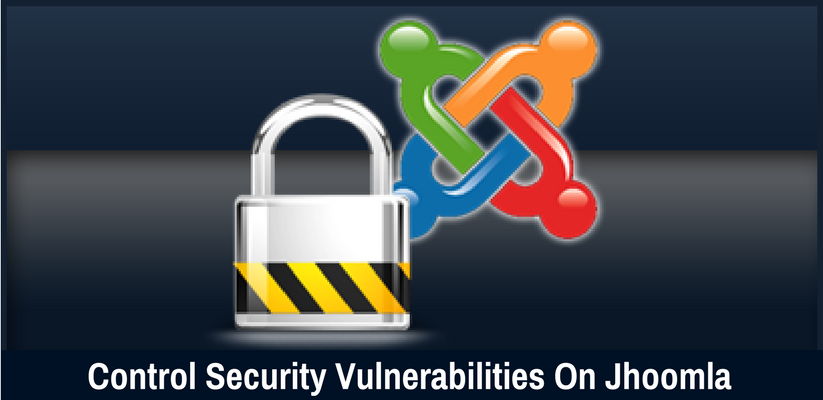 How to Control the Security Vulnerabilities On Joomla and Make Your Website Safe
Internet security has become a hot topic of today and is also a big challenge as you find cybercrimes and attacks every now and then. You might think that your site has nothing that can be hacked for, but the majority web security breaches are not just to steal your company data, but to make attempts to use your server as a temporary web service or as an email relay for spam and also to serve files of an illegal nature. Some other common ways to abuse the machines include using the servers as part of a Botnet or mine for Bitcoins.
Hacking is usually performed by running automated scripts that are written in an attempt to exploit the security issues in any software. And most of the websites are hacked due to misconfigurations, vulnerable code and bad hosting services. Joomla has a reputation of having some security problems and is subjected to various hacking attacks. This is why it is vital to take steps that can help to secure and maintain your website.
Why has Joomla gained the reputation of not being secure?
Joomla has in fact become the victim of its own popularity and success. Most of the vulnerabilities originate from issues with the third party extensions. They are created by developers who work independently and are also the lifeblood of Joomla. With thousands of extensions that make Joomla powerful and flexible, some of the extensions offer a little inconvenience. Each extension requires to be evaluated for compliance with the Joomla licensing and the links also need to be verified. It is easy to leave a security loophole, but it is a lot harder to verify that there are no breaches in it. With thousands of independent developers working on the extensions, chances are there that there may be a serious vulnerability at any point of time.
The following practices will help you to maintain strong Joomla security:
Secure admin login with a strong password: 
The Joomla system has "super administrators" who run the site and they have a user name of "administrator" that has a password. But unfortunately hackers can keep guessing your passwords and gain access to your website. So don't leave the default administrator account as admin and use an easy password. By doing so, you will help the hackers become successful in their job. Change the default administrator login to something else and use a password manager to generate a complex and a long password string. Avoid passwords that include your name or website name.
Activate the .htaccess file:
When you install the Joomla software, it comes along with a '.htacess' file that is loaded with codes that safeguard your site from some of the most common exploits. It is important that you ensure that this file is active and do not make any mistake of overwriting it with any.txt file. Change the name from .htaccess.txt to .htaccess.
Take a regular Joomla backup and keep updated:
Keeping everything current will help you to fight against the hackers. Regular Joomla software update to the latest version will help with security fixes and also inform the website owners when any updates are needed. Click on "update now" for a smooth Joomla transition to the latest version.
Backup is one of the quickest means to restore your online business operations.  Choosing a reliable hosting company will offer a good backup plan that will include a daily or weekly backup for free, along with the hosting backup, you can also use good extensions for backup.
Watch your extensions carefully:
Joomla is an open source and you might install many modules to try new functions. This is good to improve, but it is also important to delete extensions that you are not using. Many plugins or extensions unknowingly leave your site open to exploits. So, do some research and ensure that the modules and Joomla plugins that you are using are safe and has a good reputation. Removing unwanted modules will also help to increase the speed of your site.
Use web application firewall:
This is essential to protect your site from top known malware or vulnerabilities. If you are hosting your Joomla website on VPS, then you can use ModSecurity and this is free. However, for shared hosting, you can use any cloud based web application firewall. This helps you in Bot protection, Backdoor protection, Login protection, SQL injection, Brute force attack and etc.
Use security extensions and use SSL certificate:
Using security extensions for your Joomla website will help you to fight with brute force, spam, two-factor authentication and also other known vulnerabilities. SSL certificates are also intended to encrypt any sensitive data like credit card numbers, password and etc. On using an SSL certification, your website URL will change to http://www.xyx.com and this means that the user name and password are encrypted before they are sent on the internet.
Restricting the editor access:
Joomla CMS is used to manage the web content effectively and Super Administrators can make some users "Editors" and give them the power to change certain content of the website by accessing the backend of the system. This helps to keep the site updated with minimal efforts, but of course the access is always open to exploitation and this should be restricted by limiting the access of the editor.
Set up a two factor authentication:
Websites that use Joomla 3 can use the two factor authentication, which means that someone logging in has to use the user name, password and also an OTP that is automatically generated to protect the site from any misuse. Joomla comes with these two factor authentication system and this helps to secure the site with a secondary secret code that changes every 30 second.
Enable search engine friendly:
SEF makes your Joomla website URL more search engine friendly and a good SEF helps to maintain security. The component masks the information and makes it difficult for the hackers to crack.
Thus, following the above security practices will help to keep your website safe and secured and a good web hosting service provider will always guide you to maintain these safety instructions. Hiring a professional host provider will surely help.