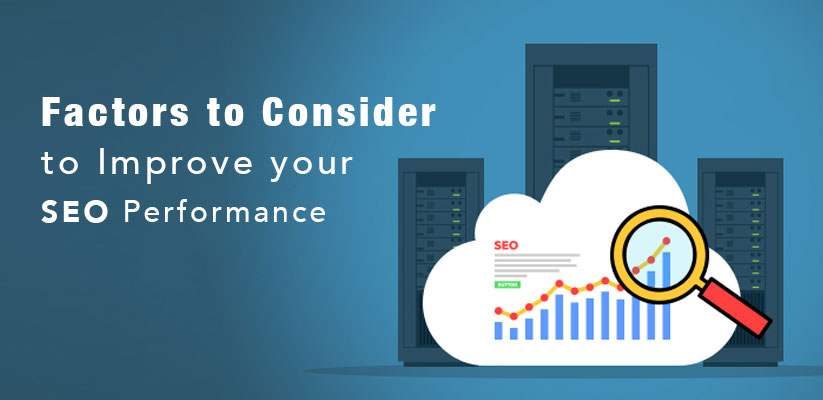 Factors That Your Web Hosting Provider Should Consider to Improve SEO Performance
Improving the performance of your website is the target of all business owners. And with more and more competitors entering the market every day, things have become tougher. Companies are struggling hard to gain web visibility, and they do everything to boost their rankings. The battle is not only with analytics and choosing the right keywords, it also begins with your hosting service provider. A good web hosting company can help you to enhance your marketing techniques and allow you to attain a higher ranking in major search engines. So, people who are really willing to promote their business should keep in mind that their web host can help them to enhance their ranks and improve the overall SEO performance of the site:
Here is how a reliable web hosting company can improve the website's SEO:
Maintaining the speed:
Website speed is a vital factor and can affect your site's SEO rankings. If your site takes a long time to load, then your visitors might leave for some other sites. Google has made this very clear and considers the page load time to be crucial for ranking on a website. A quick and responsive site is what the search engines prefer and your web hosting provider need to use high quality hardware and quality data center to attain high speed.
Traffic generation:
Without a proper SEO plan, it is not possible to attain a higher ranking on the search engines. But along with a good SEO plan, it is also essential to keep the web hosting account active. They should be protected with proper setups, security measures to ensure that while implementing the SEO plan, things work smoothly.
Downtimes:
Search engine spiders frequently visit the sites and if your site experiences any downtime, then they will register the site as inaccessible and soon move on to the next site. If such occurrences are repeated, then this will make the search engines consider your site to be unreliable. To maintain high performance, your web hosting provider should offer 99.99% network uptime so that you don't lose any traffic and potential customers. If in case your site goes down, your service provider should be able to fix the issue as quickly as possible.
Website's security:
To keep your website functioning, your host should consider various factors to maintain the security of the site. Any security breach can lead to the loss of income and identity theft and also develop a bad reputation. Considering these factors, a Secure File Transfer Protocol should be used that will secure your files and protect it from modified by unauthorized people.  An SSL certificate is also very important for your website's security.
Backup and disaster recovery:
This is another major point that should be considered to keep your accounts and files safe. While implementing your SEO plan, you might need various files. Your hosting company should offer complete backup and disaster recovery services so that you can easily use the relevant files without any issues even if there are any mishappenings. In case you are unable to implement your SEO plan just because you don't have any backup copy, then your website may face ranking problems.
Website optimization:
Reliable web hosting service providers often use SEO tools to optimize the website, so that it can easily gain a higher ranking on the SERPs. This facility is provided in the cPanel system and it is accompanied with other services so that the overall performance of the website in terms of SEO goes well.
Server location:
Web host's location has a significant importance in the performance of the site. Google often systematizes the search results based in the significance and on relevance. Location plays a great role in where the search originated and the results are delivered accordingly. Priorities are given to websites that are located in the area where the search is generated.
Your website ranking is important for your business and implementing a perfect SEO plan is crucial. It is important to ensure that your web hosting provider considers all the above aforementioned factors to improve your SEO performance and help your business grow.