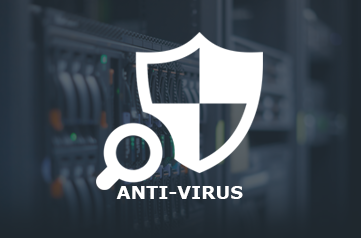 Are you running a big e commerce store or an online shopping portal? Magento is usually recommended to the business owners for its exceptional features and additional extras. It has grown in popularity and has proved to be an amazingly wonderful platform for companies that can satisfy any online commerce needs. Since most e-commerce websites have high traffic, dedicated server hosting is an ideal solution who are not yet ready to purchase their own server hardware. Each dedicated server acts as a powerful machine with components that are selected for reliability and optimal performance.
---
Now the question is, should you choose managed Magento hosting or unmanaged hosting service. here in this blog, I will share with you some of the pros and cons of each and I hope that it will help you to consider the best hosting solution for your Magento website.
---
Most of us start our business with shared servers because we usually have a very tight budget that has to fulfil various requirements. And it is because of this reason that we don't come across the word "Management". This term is applicable only when we look for VPS hosting, dedicated servers and semi dedicated hosting.
---
There is a clear difference in the price between managed and unmanaged hosting, but even if you have a strict budget, it is not a good idea to take any decision based on cost alone. Choosing the wrong plan can be extremely expensive in the future.
---
Mostly ecommerce business owners choose dedicated hosting plans because they want reliability and uncompromised performance. Though cloud servers are perfect solutions and are faster to scale and deploy, they often come at a higher price. So, dedicated servers offer the best solution in such cases.
---
What to consider:  Managed or Unmanaged Dedicated Servers?
---
Unmanaged Dedicated Servers for Magento Website:
These servers are for those business owners who are capable of handling their day to day management of their services with in-house technicians. The server management is complex and often is very time consuming. There are many things that can go wrong if you don't know how to manage them efficiently.  The servers should offer security, availability, optimal performance and the technicians should have both expertise and experience to handle them.
---
In house staff can take care of the hardware, network connection and everything else that the server needs to run efficiently. The rest depends on you. With unmanaged Magento hosting servers, you have the freedom to install as well as manage any software according to your needs.
---
Also Read: Magento 2 Hosting Challenges and Their Remedies
---
But in any case if the hardware or the software develops an issue, then the fault is yours and it is your sole responsibility to fix it. This is the reason why it is referred to as "Unmanaged", because the hosting company will not offer any service or management task related to the server. If you want something done, then you have to manage it yourself.
---
Managed Dedicated Magento Servers:
Managed servers are for those who are unable to handle their daily management activities of their server in-house. With this service for your Magento ecommerce website, the expert system administrators take care of the management of the servers, so that their clients can focus more on their growing business and its core objectives.
---
What Comes with Managed Hosting?
---
The Hosting Service Provider will Take Care of Any:
Hardware related issues
Performance of the website
Monitor the load
Replace any parts if they fail
Malware scanning and removal
Security and firewalls
Service and application configuration
Backup of site on regular basis
Preventive measures to keep the site running smoothly
---
What is the Best Solution for Your Business?
The biggest risk of self-managing your dedicated server is that without necessary expertise, your website may be subject to security vulnerabilities. An expert hosting service provider will know how to solve the issues and make sure that the server is safe and secured.
---
If you need full control over your dedicated server and also have that expertise and experience to manage it, then you can do it yourself, but you should also be prepared to face complex tasks that might crop up anytime. Based on your requirements, you can choose any one solution that is best for your business.