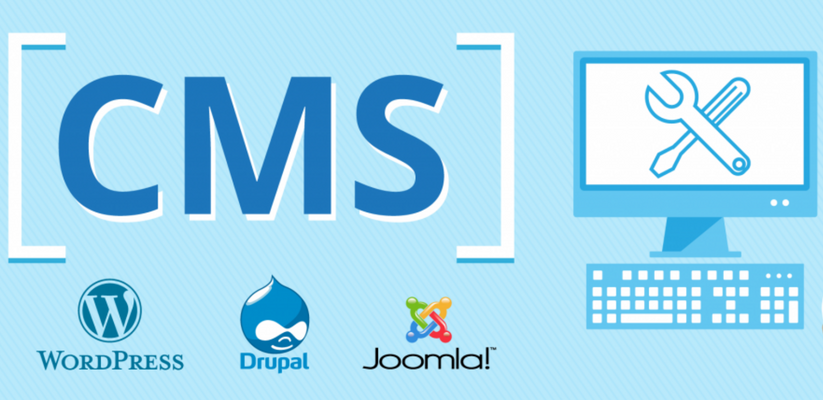 Switch to CMS with A Better Web Hosting Plan
The available options before you to create and maintain a website is huge and every business owners tries to choose the best platform that will offer great functionalities to the site and help them start their journey successfully. It actually starts with either a website builder or a Content Management System. A CMS offers you varied features that make updating, editing and publishing your web content easily. It makes the process of building and managing the site easy, but a wrong choice of CMS web hosting can often lead to website related headaches.
The most popular CMS include Drupal, WordPress, Joomla, Sitefinity etc. and once you have finished selecting the best one for your site, it is time to choose the host that will lay the foundation of your site. When you are first setting up your website, it may be very confusing to choose the best web hosting service provider and the best package. Following a checklist can help you to get the best results:
Hosting and Domains:
Hosting services are like renting out an open space where you can put your CMS website's files and make your site visible to the web world. Choosing a perfect domain is very important to make your website popular among your visitors. Making it easy to remember and a name that is relevant to your site is vital. Many web hosting service providers can help you to purchase domain names. There are many companies that specialize in offering both domains and hosting services. You can choose the best and reliable company for best benefits.
Strong security:
Nowadays hackers often try to gather important information from websites and sites that are vulnerable, often have to face severe consequences. So, you have to take all measures to make your site well secured. Using security plugins on a CMS will help to protect important data. So, while choosing your CMS web hosting service provider, look for things like assurances that they are using firewalls and malware detection. Check if they are monitoring servers for any unusual activity. This may actually vary from host to host and so be very clear about what your web host service provider offers.
Backups:
Your CMS website may contain important data and even after the best preparation, chances are there that your site is attacked by the hackers or any other unpredictable event. Choose a hosting company that takes regular backups so that in case of any mishappenings, you can restore the site. The frequency of taking the backup should also be high like every 24 hours so that you don't lose more than a day's worth of changes.
Storage capacity and bandwidth:
Once you have a rough idea about the amount of data, your CMS website will be storing and the volume of traffic that you expect. You need to consider two important factors; the storage capacity and the bandwidth. Storage is the amount of data that your host will allow you to upload on their server and bandwidth is the amount of data that your visitors will be able to download from the storage space. Based on your requirements, you will have to check both.
Prepare for future growth:
Once you have decided on the storage and bandwidth, it is a good idea to ask your CMS web hosting service provider about upgrade pathways. With time, it is expected that your site and traffic will grow and you will have to move onto a larger hosting plan without facing any downtime. Ask for the different plans available so that you can upgrade to it in the future.
Since web hosting is a technically demanding service, it is recommended that you avail high quality CMS web hosting services from a reliable company so that you can also provide your visitors with the best services or products you have to offer.